The Dutch Ministry of Economic Affairs and Climate just published our evaluation report on the R&D tax credit policy WBSO, for the period 2011-2017. The evaluation was done in a collaboration between Dialogic, APE and UNU-MERIT.
Can we think about economic growth without technology developing further? Perhaps we can, if the robots can take over...
Önder Nomaler and I develop a model that was published in Economics of Innovation and New Technology, in which we show how this may work. In short: instead of technology making work ever-more productive, it could be investment in artificial intelligence (or 4th industrial revolution capital goods) that take this role. While this may make economic growth possible, it will also raise the issue of distribution in a very strong way. The paper can be accessed here.
The topic of growth rate differentials between countries has been a main theme in my work from the very beginning. It was the main topic of my PhD thesis of 1992. Chapter 6 of that thesis contains my model of catching up and falling behind (see picture below), which was also published in 1991 in the Elsevier Journal Structural Change and Economic Dynamics. if you do not have access to that journal, you can download the paper here.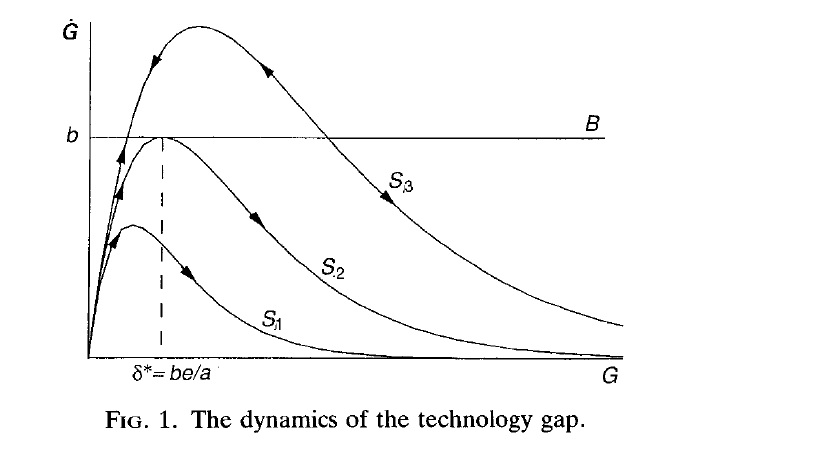 Fagerberg, J. and B. Verspagen, 2020, Innovation–diffusion, the economy and contemporary challenges: a comment, Industrial and Corporate Change, vol. 29 pp. 1067–1073, link at publisher
Nomaler, Ö and B. Verspagen, 2020, Perpetual Growth, the Labour Share and Robots, Economics of Innovation and New Technology, vol. 20, pp. 540-558, link at publisher
Soete, L.L.G, Verspagen, B. and T. Ziesemer, 2020, The productivity effect of public R&D in the Netherlands, Economics of Innovation and New Technology, vol. 20, pp. 31-47, link at publisher
Het Sphinxkwartier aan de Boschstraat in Maastricht is volop in beweging. De oude industriewijk is bezig aan een tweede jeugd, en bruist volop. De voorlopige kroon op het werk had de 120 meter lange passage in het opgeknapte Eiffelgebouw moeten worden, waar een tegeltableau is verrezen waarin de geschiedenis van de Sphinx aardewerk fabriek verbeeld is. Het gedeelte van dat tableau dat de ambachtelijke en kunstzinnige aspecten van het Sphinx aardewerk naar voren brengt mag gerust geslaagd genoemd worden. Maar het kleine stukje dat de sociale geschiedenis van de wijk belicht slaat de plank wel erg ver mis.
Naschrift Mei 2019: Inmiddels is er een mooi paneel over de Maastrichtse arbeidersbeweging bijgekomen in de Sphinxpassage.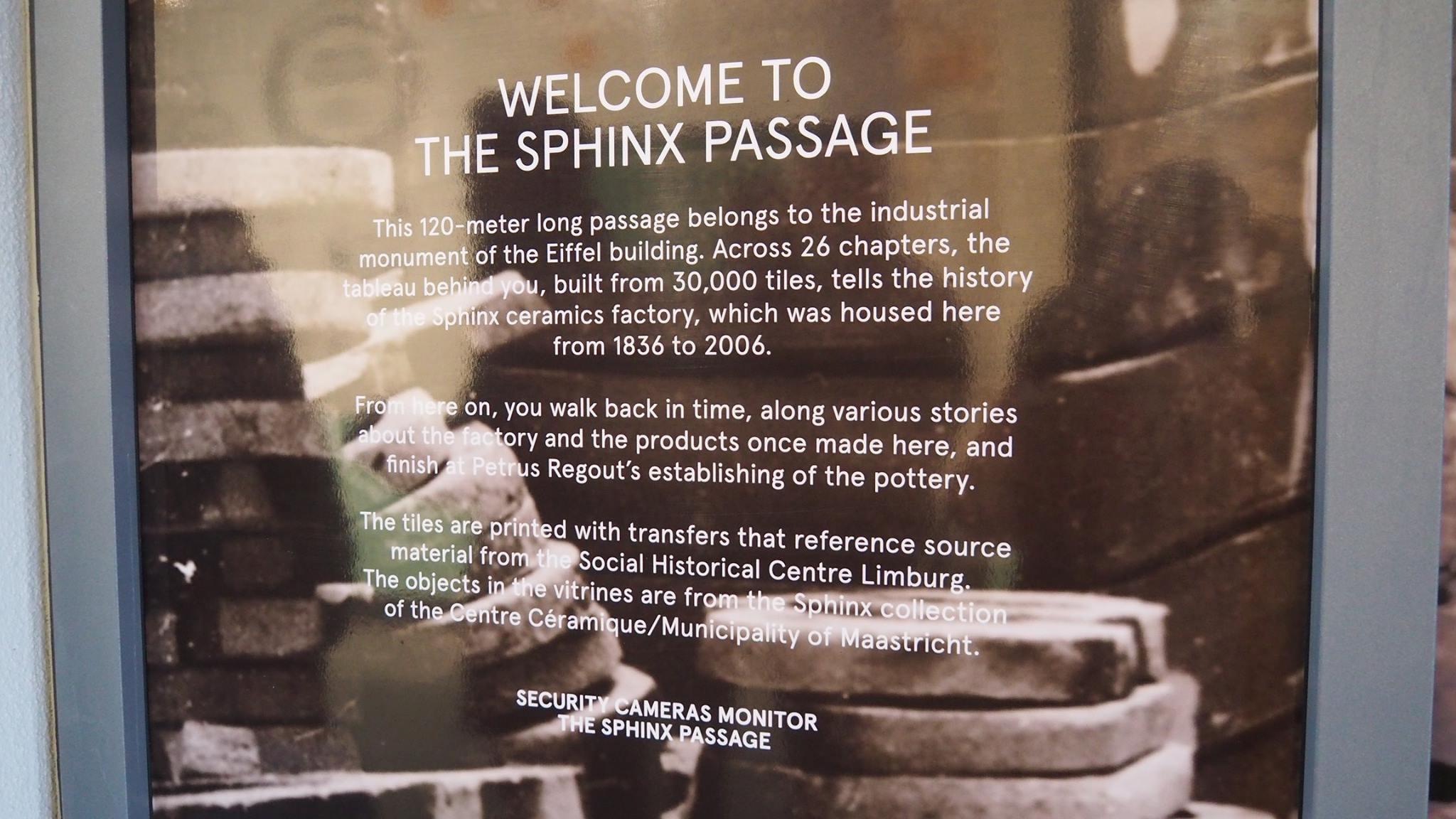 Read more: Sphinxpassage in Maastricht slaat historische plank mis
All my life I have been living close to the (Belgian) border. When I was a kid, there was still (occasional) border control, and I was told stories of old times when smugglers were active, or when - during WWI - the Germans put an electric fence on the border. With increasing European integration all this disappeared, and now one often has to pay close attention to even know that a border has been crossed. Building style, slight differences in the appearance of traffic signs, and the quality of the road are subtle hints for which side of the border one is at.
This is a very convenient situation, reflecting true integration of economic transactions and other activities. It also reflects the absence of nationalism. The local culture, including that of the other side of the border, is so much more dominant here than what is being imposed from far-away parts in the Netherlands or Belgium.
Unfortunately, some voices are calling for the re-instatement of borders, even within the EU. Intelligent cameras appear on the Belgian side of border sites on major roads. And culture is once again defined by many people in terms of nations, rather than localities.